OUR STORY
1907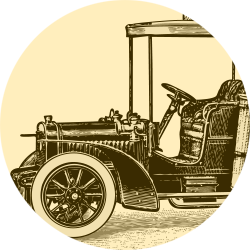 It all started with John Rice, a local entrepreneur, who owned a large wagon pulled by a team of draught horses, a grocery store, ice works, a butcher shop and two sheep stations. John Rice bought the Commercial Hotel with a lemonade factory set up in the horse stables out the back from a Mrs Peters in 1907. He was the auctioneer for the sale of it and liked the look of it so much he bought it. The business was successful and was known as Rice's Cordials until 1998 when it became Back o' Bourke Cordials.
John Rice died at the age of 55 leaving the business to 3 of his sons, Athol, Lionel and Cecil.
The original factory was a converted stables and was powered by a steam engine. A new factory was built in the 1950s which coped with demand until a bigger factory with an upgraded bottling plant was built by the third generation owner, Ted Rice, a grandson of John Rice. The same high quality flavours have been adhered to over the years and this is one of the main reasons the business remains one of the few small soft drink businesses still in operation today.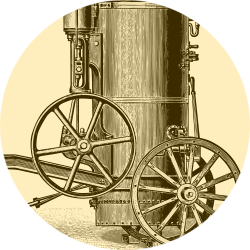 Henry Lawson could never be accused of spending money on soft drinks when visiting Bourke, much preferring the amber drop, but in the rare times he was flush with funds he was known to shout the local larikins hanging around outside the Carriers' Arms Hotel a few bottles of Rice's hop beer, ginger beer and lemonade. Some of Henry's best works were penned whilst in Bourke, and lumping his swag from Bourke to Hungerford.
Bourke through the early part of the 20th century was the hub of the far west and camel wagons, horse teams and bullock teams along with Cobb & Co coaches plied the bulldust and goat tracks that passed for roads throughout the huge largely uninhabited far west to the futher outreaches of 'The Back of Bourke' to Wanaaring, Tilpa, Hungerford and beyond.
Afghans drove the camel wagons and built mosques for observing their faith. One mosque, with a corrugated iron roof and walls, was moved from a local property and relocated in the Bourke cemetery, where it may be seen today, just a stone's throw from the grave of the renowned eye surgeon, Fred Hollows.
r. Hollows over many years came to Bourke, treating anyone with eye disease - whether they be rich or destitute, white or black. It is a credit to the town and the people of Bourke that Fred chose our town as his final resting place.
2016
Through all these years of hardship and progress, through crippling droughts and flooding rains, Rice's 'Back O' Bourke' soft drinks have survived. Rice's intends to see out another century.